The Scientific Steps to Abundant Groundwater Location With Near-100% Accuracy (Not Knowing These 4 Steps Can Cost You Thousands!)
AquaterreX is the leader in finding fresh, sustainable, and abundant groundwater where others say there is none, especially in arid regions! Our scientists have written this special guide detailing the now-available scientific steps to pinpoint the location(s) of groundwater on a property. Stop guessing and wasting thousands drilling dry holes! Learn how with our free Scientific Groundwater Location Guide!
How can farmers and ranchers, the backbone for the world's food supply, gain a supplemental and sustainable source of water to secure family farms for generations to come?
Is the new technology that precisely locates and accesses deeper, alternative fresh water supplies here today?
What is the "Missing Piece" for a successful water strategy and how abundant is it?
Simply enter your name and email address below and the Guide will instantly be sent right to your inbox.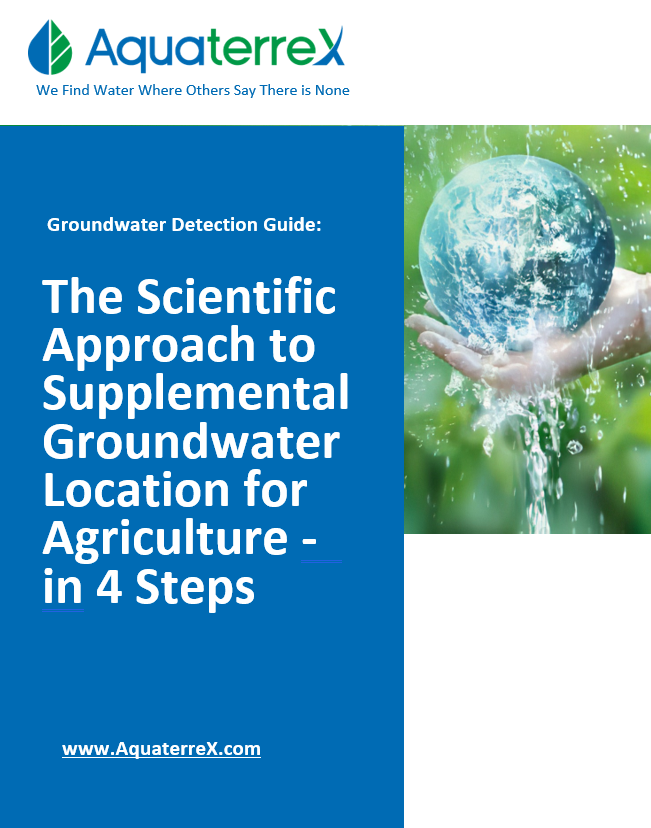 Over 1500 Deep Seated Water Wells Completed
"Thank you for your great work. I can assure you that it was a wonderful relief to find good water after 6 dusty, dry holes [drilled by others]." - Charles Smith, Landowner