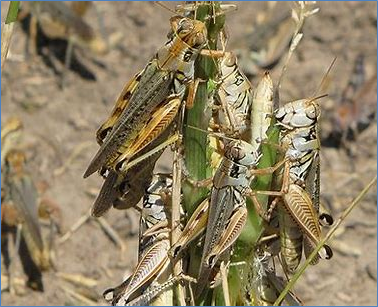 The Other Downside of Drought – Insects
With 70% of the U.S. experiencing abnormally dry conditions and 55% at moderate or more severe drought levels, you'd think it can't get much worse. Unfortunately, drought opens the door to other problems – like insects.
According to entomologist Julie Peterson of the University of Nebraska, "When corn or soybean plants are stressed due to a lack of moisture, they are more susceptible to pest damage. The insects see a plant is weak and attack." She also says that sometimes the hot and dry conditions can be more favorable for the pest and less favorable for beneficial insects. Farm Journal Ag Web
2 Key Pests Invited
Ms. Peterson goes on to say that if drought conditions continue they could invite two key pests:
Grasshoppers
Spider mites
There are nearly 400 species of grasshoppers in the 17 western states. Based on the growth stage of a crop, healthy plants can withstand different levels of defoliation. But, when you get biblical levels of insects, it can be a huge challenge.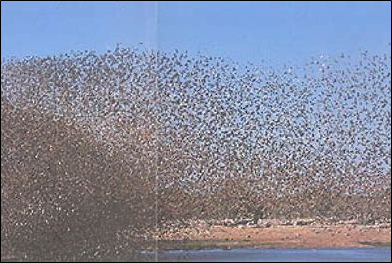 With inflation surging worldwide, we certainly don't need another factor to increase the price of food, including meat and produce (much of what is grown is feedstock).
Water – the Most Basic Requirement to Combat this Problem
Maintaining a healthy crop with sufficient water is the most basic requirement to combat this problem. That is why it makes sense to tap the vast underground sources of fresh water that exist all over the planet.
According to the US National Groundwater Association, there are 6,000 years of global water supply in the upper two kilometers of the earth's crust (6,562 feet)! Even if we tap just 10%, we'll have 600 years of supply. Our mission at AquaterreX is to provide this supplemental source of fresh water. With our advanced multicomponent geospatial analysis, we can locate Deep Seated Water with near-100% accuracy and bring it to the surface economically, without having to drill wells kilometers deep.
We offer a free consultation to help farmers, ranchers, municipalities, and others solve their freshwater management problems. Contact us to schedule your free consultation.