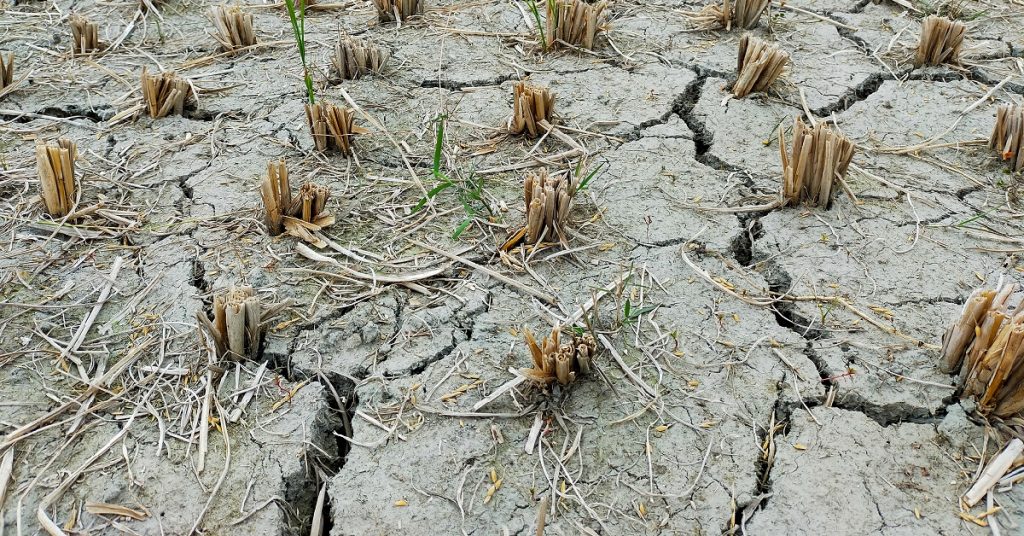 World At A Crossroads As Droughts Rise 29%
UN Report Documents The Drought Problem – A Solution is Available
Last week the UN Convention to Combat Desertification (UNCCD) wrapped up its 15th Conference of Parties (COP15) in Abidjan, Cote d'Ivoire with some compelling drought statistics.
Since 2000, the number and duration of droughts has risen 29%
From 1970 to 2019, weather, climate and water hazards accounted for 50% of disasters and 45% of disaster-related deaths, mostly in developing countries
Droughts represent 15% of natural disasters but took the largest human toll, approximately 650,000 deaths from 1970-2019
From 1998 to 2017, droughts caused global economic losses of roughly USD 124 billion
In 2022, more than 2.3 billion people face water stress; almost 160 million children are exposed to severe and prolonged droughts
Their report is capped off by the dire prediction that by 2050, droughts may affect over three quarters of the world's population.
"We are at a crossroads," said Ibrahim Thiaw, Executive Secretary of the UNCCD. "We need to steer toward the solutions rather than continuing with destructive actions, believing that marginal change can heal systemic failure." UN Drought numbers
UN Desertification and Drought Day has four key objectives:
Equip people worldwide with tools to assess their current or potential future exposure to drought risk
Share proven, innovative international solutions to drought
Create public opportunities to participate in action, and
Celebrate progress and inspire action
AquaterreX Has An Answer
At AquaterreX, we wholeheartedly agree with the four key objectives listed above. Our state of the art tools make it possible to supplement the world's freshwater supply with vast amounts of underground water that remains untapped across the planet. Indeed, the US National Groundwater Association estimes there is 6,000 years of freshwater supply in the upper two kilometers of the earth's crust Nature Geoscience article. AquaterreX has developed the ability to locate and economically bring to the surface these previously untapped water resources.
Deep Seated Water – An Almost Unlimited Alternative Source
Deep Seated Water (DSW), is groundwater, typically sourced from deep aquifers that are located lower than shallow aquifers. Such deep aquifers are supplied not only from local catchment basins but also by subsurface inflows across basin boundaries. Deep Seated Water also encompasses water created at the mantle level of the Earth under extreme heat and pressure.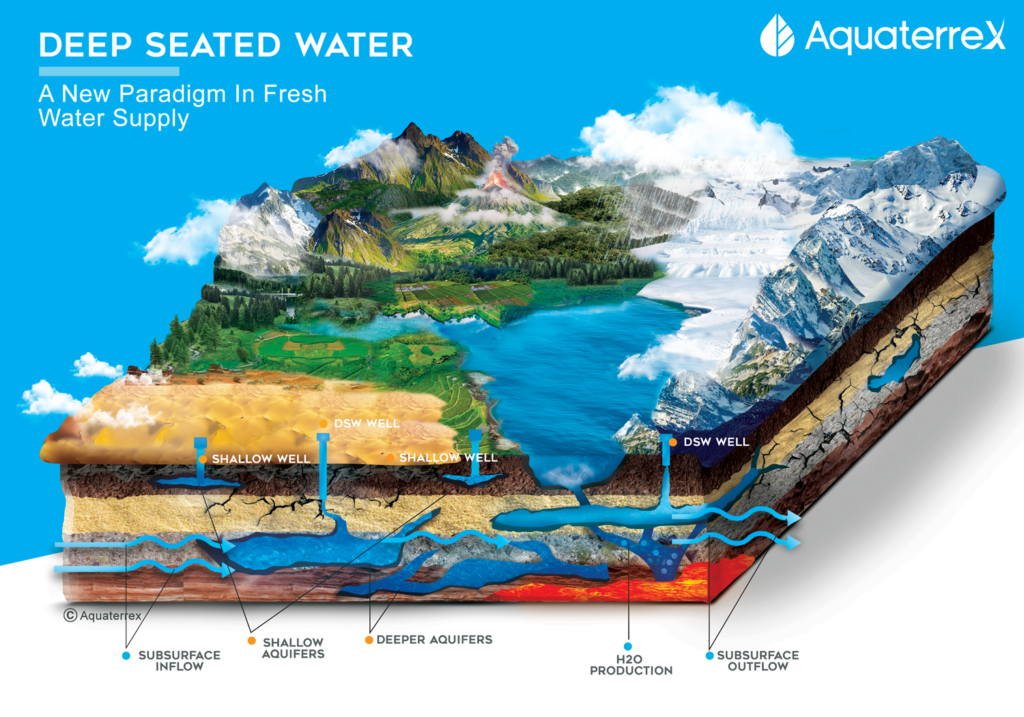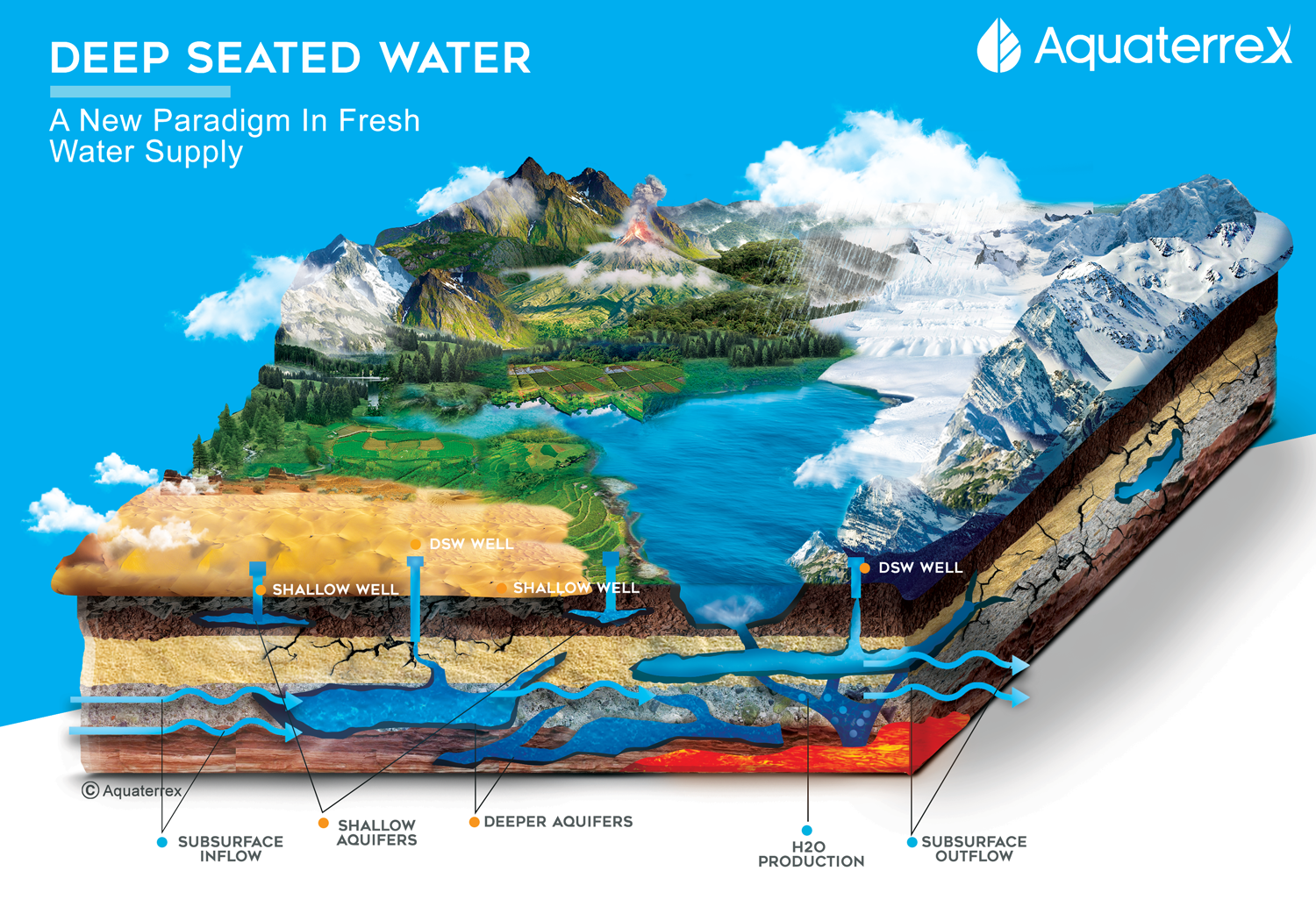 Deep Seated Water – The Missing Piece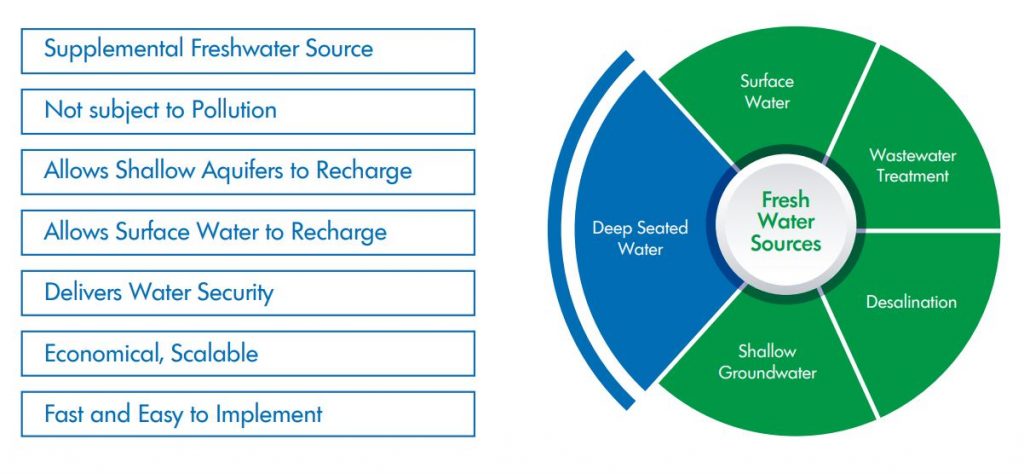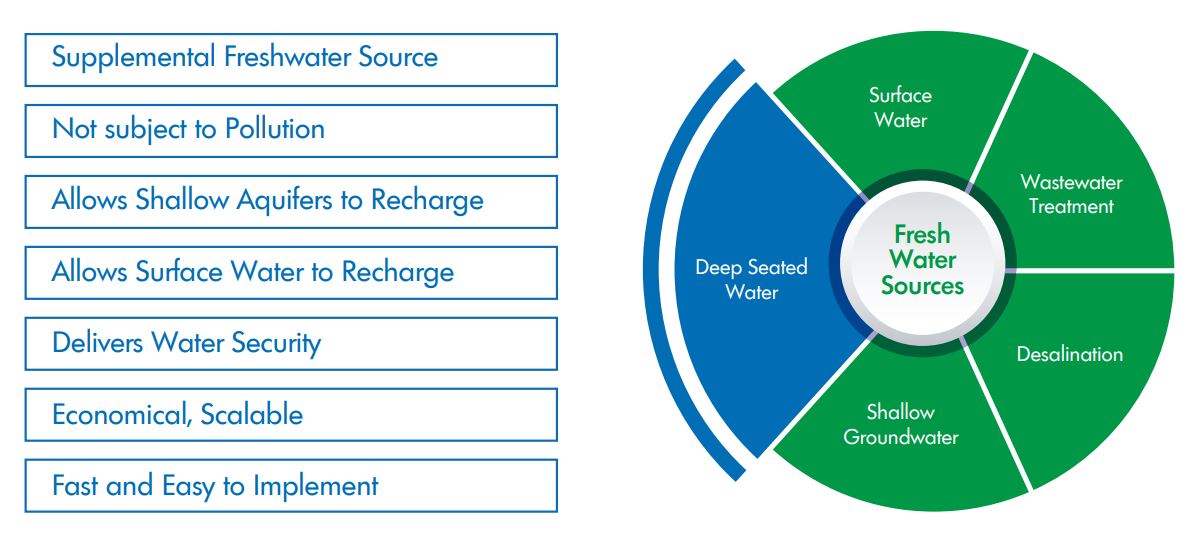 Deep Seated Water is the Missing Piece that can solve the drought crisis. Many water strategies focus on conservation, rather than additional supply. Other solutions such as desalination and wastewater treatment are potential answers for some, but they also come with trade-offs such as high cost, high energy usage, long planning periods and toxic waste. Deep Seated Water is located almost everywhere on the planet, and it can be added to the mix of solutions as a supplemental freshwater source that is not subject to pollution, is fast and easy to implement and is economical and scalable. And, tapping Deep Seated Water allows both surface water and shallow aquifer sources to recharge, making the total system more environmentally sustainable.
AquaterreX Announces $100,000 Donation Match To The Earth Organization
AquaterreX is a corporate sponsor of the Lawrence Anthony Earth Organization (LAEO) non-profit. In honor of Earth Day 2022, AquaterreX announced a $100,000 donation match to LAEO.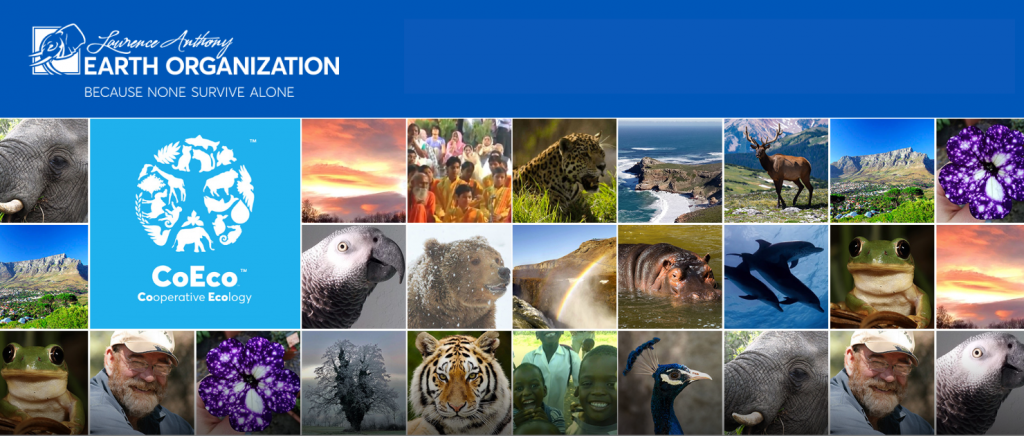 LAWRENCE ANTHONY EARTH ORGANIZATION'S MISSION:
LAEO is a unique non-profit that:
first, identifies the source of specific environmental issues;
then finds logic-based solutions that will work for all involved;
works out how best to implement those solutions; and then
gets those solutions into the hands of those who will put them into action to bring about healthier conditions for all life and the environment.
Between Earth Day (Friday April 22nd, 2022) and May 30th, 2022, or until the total donations reach $100,000 (one hundred thousand dollars), whichever comes first, AquaterreX will match each individual donation to LAEO.
Donations can be made online at the following link: https://theearthorganization.org/donate/. When making the donation, be sure to select the "AquaterreX Matching Fund" in the option menu at "I want my donation to go to…"
About AquaterreX
AquaterreX (www.aquaterrex.com) is a global environmental services organization with a mission to broadly implement effective water and food security solutions. The name AquaterreX comes from the Latin, aqua (water) and French, terre (earth, land) which is a derivative of the Latin, terra, and "X" for exploration. Thus, AquaterreX encompasses water and land solutions for the planet.
The company possesses proprietary technology to locate Deep Seated Water, which is fresh water situated below the shallow groundwater that supplies the majority of fresh water on the planet. This vast new source of water can help solve the water crisis and drought facing billions of people.